What Makes Us Look Older?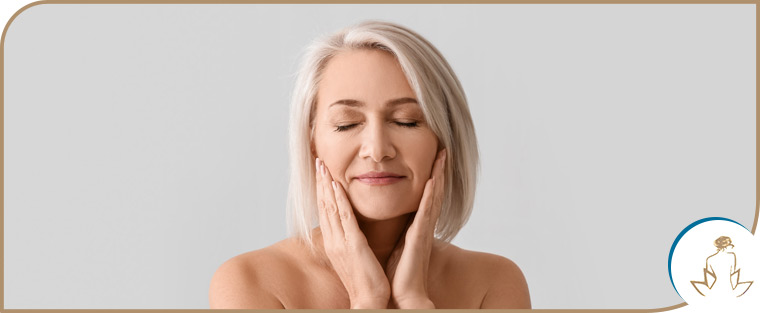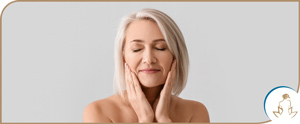 Table of Contents:
What features make us look older?
What features make you look younger?
What treatments can help me look younger?
Where can you find anti-aging treatments in Saint Clair Shores MI?
What features make us look older?


Our faces are evenly distributed with pockets of fat around the forehead, temples, cheeks, eyes, and mouth when we're young. In old age, fat loses volume, piles up, and shifts downward, so features that were once round sink, and skin that was tight and smooth sags. Our faces also gain fat on other parts, especially the lower half, making us look baggy around our chins and jowly around our necks.
 
There are, of course, wrinkles to consider as well. Those deep wrinkles between the eyebrows and on the forehead are dynamic wrinkles. Eventually, facial muscles pull on the skin, causing creasing. There is a possibility of fat decreasing and moving around, resulting in deeper folds. Sun damage, smoking, and a natural loss of suppleness and thickness of the skin may cause wrinkles in the skin.

What features make you look younger?


In addition to wrinkles on the surface of the skin, aging also takes place underneath. A person's facial structure shows signs of aging at every level, including collagen, bone, and fat.
 
In youth, faces are shaped like triangles. On the bottom, it is light and slightly pointed, the naso-labial folds are moderate, and on the top, the eyes and temples are full. Under the eyes or in the temples, there are no hollows. The face of a young person is top-heavy and bottom-light, with a defined facial structure. It hasn't yet been affected by gravity or aging. As we age, the youthful triangular shape inverts.
 
During aging, our facial bones change, soft tissues (like muscles) fall, and our skin sags and droops. Fat pads shift downward in the face. Fat pads under the chin increase, resulting in fullness between the neck and chin resulting in "double chins." Aging is a unique process for each individual, and genetics plays a major role in determining how it progresses.
What treatments can help me look younger?


No matter how great our genes are or how much younger we look, our facial appearance will change with age.
 
Some people are not comfortable with the changes and prefer to delay embracing them. Facelifts reduce sagging skin on the lower face and remove excess tissue surgically. Technology has improved over the years, making facelifts look more natural. There are many ways to alter aging faces, including a facelift.
 
A large number of factors can cause your skin to look older than it really is, including enlarged pores, dark spots, and sun damage. If you have experienced unevenness or dullness on your skin in the past, consider microdermabrasion. Chemical peels can remove blemishes or dark spots. Sometimes intensive pulsed light (IPL) is used to treat sun-damaged areas.
 
Our tissues are pulled downward by gravity, so it's not uncommon for the tissues just below the jaw to feel loose. In areas where there are fatty deposits, bulkiness is exacerbated. Some types of neck droopiness can be corrected non-surgically by tightening the skin and removing fatty tissue.
 
Our noses grow both downward and outward as we age. Changing your nose's shape to make it look more youthful and harmonize with the rest of your face is relatively easy.
 
As we age, our lips become thinner and less full. Volume can be added to lip tissues or even the lip border can be lifted to create the illusion of fullness.

Where can you find anti-aging treatments in Saint Clair Shores MI?

Patients looking to combat the signs of aging in Saint Clair Shores, MI, can do so at True Laser Spa. Among our med spa services are laser hair removal, body contouring, permanent makeup, skincare treatments, Botox and fillers, magic touch, and more. Call or book an appointment today to experience the benefits of restorative anti-aging procedures. Call us for more information or request an appointment online. We are conveniently located at 22030 Greater Mack Ave Saint Clair Shores, MI 48080. We serve clients from Saint Clair Shores MI, Eastpointe MI, Detroit MI, Warren MI, Sterling Heights MI, and Hamtramck MI.