Vectus Laser Hair Removal Questions and Answers
If you are looking for a laser hair removal system that offers effective laser hair removal, and is comfortable but works on all skin tone and types, the vectus laser hair removal system may be for you! 

Call us

 for more information or 

request an appointment online

. We are conveniently located at 

22030 Greater Mack Ave Saint Clair Shores, MI 48080

.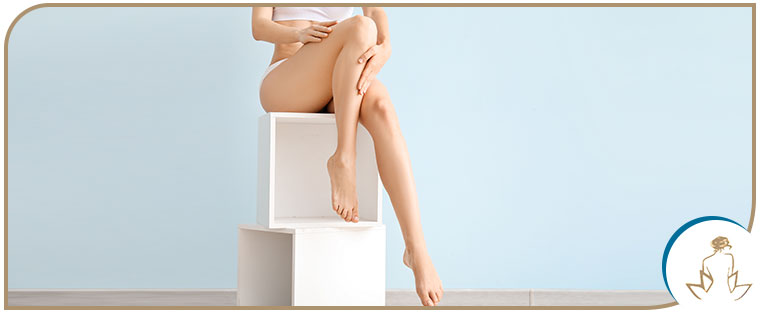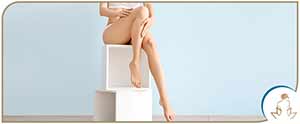 Table of Contents:
What is Vectus laser hair removal?
How does the Vectus laser hair removal work?
What areas can be treated with Vectus laser hair removal?
What can I expect during and after treatment?

What is Vectus laser hair removal?


Vectus laser hair removal has become one of the most sought-after cosmetic procedures. The Vectus laser is considered the pinnacle of laser technology, as it makes high-volume, long-term hair removal possible.

Vectus laser hair removal is a great hair removal option for men and women who are opting to get a light-based, permanent hair reduction service that offers smooth hairless skin without any of the pain or inconveniences of other hair removal methods.
How does the Vectus laser hair removal work?


The Vectus laser emits a gentle but uniform pulse of high energy that passes through the skin and into the hair follicles, stunting the cells that stimulate the hairs regrowth. Depending on the area that is being treated, our specialists will choose one of the multiple handpieces we have for our Vectus laser. This allows us to rapidly treat areas from small like your upper lip, to large like the back while still offering our patients comfort.

Some of the proven benefits that our Vectus laser hair removal technology offers to our patients in comparison to other hair removal treatments on the market:

• Long-term results
• Treatment sessions are completed within a few minutes
• Ideal for removing coarse and dark hairs
• Destroys the hairs follicle so hair doesn't grow back while leaving the surrounding skin unharmed and undamaged
• Safe FDA approved laser treatment which is used to decrease the hair from any area on the body
• Painless treatment with no recovery time needed
• Effective for any individuals of all skin tones and types
What areas can be treated with Vectus laser hair removal?


The Vectus laser is the gold-standard in hair removal for its fast and effective laser hair removal technology. It's high-vole hair removal and superior technology provides fast, even and lasting results for hair removal. It is one of the quickest lasers on the market today, not only the speed but the laser offers fortified integrated Skintel Melanin Reader which is an FDA-cleared melanin reader that allows safe and enhanced hair removal treatments which are customizable for each patient's skin type, lifestyle and ethnic background.

Vectus laser hair removal treatment can remove hair from almost anywhere on the body including:

• Face
• Back
• Chest
• Arms
• Underarms
• Bikini
• Legs

The best part of the Vectus laser, is all of these areas can be treated in one session. No need to worry about any pain or potential burning sensations from our Vectus laser, its innovative cooling system guards the skin, so you can be confident that you will only experience absolute comfort and a painless treatment with effortless results.
What can I expect during and after treatment?


Before your Vectus laser hair removal treatment, we ask all of our patients leading up to the service to not do any hair removal on the treated area. This is due to the laser technology targeting the root of the hairs, and this technique will need the hair to be grown out and have a healthy root to target ad temporarily remove. As well, sun exposure on the treated area can be negative for the treatment as it can lead to less effective results as well as risks and complications after the treatment, which is why we ask you stay out of the sun for as long as possible before each appointment.

During your appointment, our specialists will choose a handheld attachment that will work best for the treated area being done. The laser energy that is emitted during the treatment will damage the hair follicles and prevent them from returning, while the built-in cooling technology will protect your skin and maximize comfort during your treatment.

After your treatment, please follow any instructions your specialists offer you, this is to make sure you have the most effective treatment possible and to not have any complications after each treatment. You may look and feel a bit red, tender and warm after your treatment, this is normal, if you feel uncomfortable, apply a cool compress to the affected area. You will begin to notice that the hairs in the targeted area will gradually fall out over the following weeks after the treatment. It is crucial you wear high SPF sunblock to avoid any issues to the treated areas, as those areas are more sensitive to UV rays after the treatment.

If you are interested in laser hair removal, consider Vectus laser hair removal at True Laser Spa. We are conveniently located at 22030 Greater Mack Ave Saint Clair Shores, MI 48080. We serve clients from Saint Clair Shores MI, Eastpointe MI, Detroit MI, Warren MI, Sterling Heights MI, and Hamtramck MI.