Teeth Whitening Treatment
Has your smile become dim or dull looking? Now you can brighten it with the teeth whitening treatments offered at True Laser Spa! 

Call

 today or schedule an appointment online.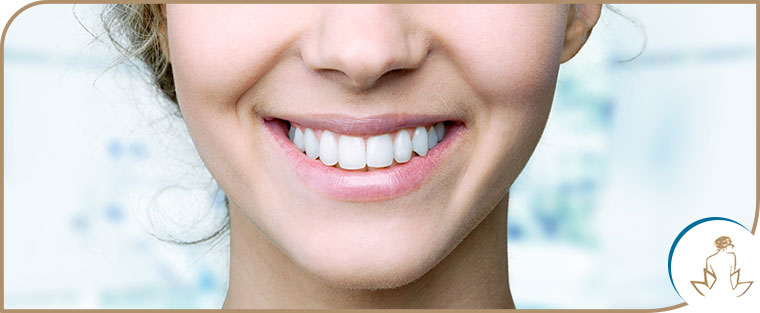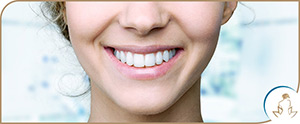 Table of Contents:
How long does teeth whitening last?
Do teeth whiteners work?
How do I get my teeth professionally whitened?
Pearly white teeth are an important aspect of a bright smile. Brushing your teeth can only remove so much of the stains, even if you have perfect dental hygiene. For that extra bright smile, come to True Laser Spa today! We have state-of-the-art teeth whitening treatments to give you a whiter smile!
How long does teeth whitening last?


The effects of teeth whitening can last from 2-3 months, and up to six depending on oral hygiene. It varies from person to person. Things that will stain your teeth quickly and make your whitening short-lived include:

• Smoking.
• Dark liquids like red wine, coffee, and tea.
• Staining foods like beetroot and berries.

Brushing your teeth twice a day and avoiding these staining foods, (avoiding, not cutting out entirely!) will help keep your teeth whitening noticeable for as long as possible. However, keep in mind that staining is inevitable.

It's best to think of teeth whitening like tanning. Basically, everyone who goes into the sun or a tanning salon will come out with a tan. How tanned you become from one treatment differs from individual to individual. Everyone gets noticeable results, but not precisely at the same level. It is important to realize that no whitening product will whiten any fillings or restorations.
Do teeth whiteners work?


When it comes to whitening your teeth, there are generally two options. You can schedule an in-office tooth bleaching or perform an at-home whitening kit.

Both teeth-whitening options use peroxide-based bleaching agents. At-home systems contain 3 to 20 percent peroxide and in-office systems contain 15 to 43 percent peroxide.

Your teeth become whiter the longer you keep the solution on your teeth. However, the higher the percentage of peroxide in the whitening solution, the shorter it should be applied to the teeth. Keeping the gel on longer will increase tooth sensitivity as it dehydrates the tooth.
There are pros and cons to each option and not everyone will see good results. Porcelain crowns or composite tooth-colored bondings are not whitened by bleaching.

Some OTC products have the American Dental Association's Seal of Acceptance. Not all products have this seal, and some products without it are still fine to use, but this seal is meant to give you more confidence to make buying decisions and to ensure what you're using is safe.
Always follow the manufacturer's instructions when using a product.

Whitening toothpaste — Whitening toothpastes don't use carbamide peroxide. These toothpastes target the surface of your teeth with abrasive chemicals. Toothpastes that contain blue covarine may be effective after just one brush because the chemical makes your teeth appear whiter even though it generally takes more time for whitening toothpastes to work.

Whitening strips — Whitening strips are also available as over the counter (OTC) whitening agents. These contain a smaller amount of hydrogen peroxide than professional products. You apply them one or two times a day to your teeth for a set period of time as indicated by the manufacturer.

A variety of whitening strip products are available, each at varying concentrations of bleaching agent.

Activated charcoal and other home-based methods — If you are curious about homemade whitening methods, activated charcoal is one that is available. These methods should be discussed with a dentist before trying them as they are not scientifically proven to whiten. There is a possibility of damaging your teeth if not discussed previously with a dentist.
How do I get my teeth professionally whitened?


Optimum results are delivered with professional teeth whitening in a relatively short amount of time. Certain methods of whitening have gained popularity among those who either are dissatisfied with over-the-counter products or don't want all of the fuss and bother of a professional at-home kit.

All DIY projects come with some form of risk, whether it be a durability issue or health risk. Building a chair is more dangerous than buying one; cooking on an open flame is trickier than ordering take-out; and, logically, whitening your teeth at home is not as safe as having it done professionally.

This isn't to say it's less effective if you do it right. You may choose to have your teeth whitened at home, by a dentist, or by a professional here at True Laser Spa.

If your teeth aren't as white as you'd like, we've got you covered! At True Laser Spa, we have teeth whitening experts to give you the whitest smile in the room! We'll brighten your day as we lighten your smile, so contact our office today to get in touch with a specialist. To book an appointment, call us or visit us online! We serve clients from Eastpointe MI, Detroit MI, Warren MI, Sterling Heights MI, Troy MI, Southfield MI, Farmington Hills MI, and Dearborn MI.