Brazilian Laser Hair Removal Questions and Answers
Are you asking yourself, "Where can I get Brazilian laser hair removal in Saint Clair Shores, MI?" Our experienced staff are here to help at True Laser Spa.

Call us

for more information or request an appointment online. We are conveniently located at

22030 Greater Mack Ave Saint Clair Shores, MI 48080

.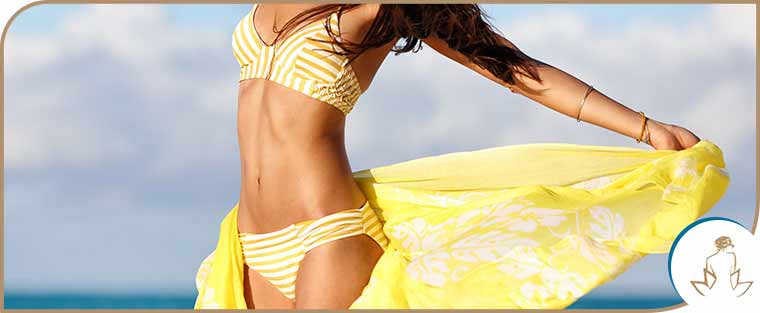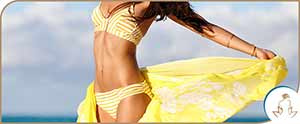 Table of Contents:
What is Brazilian laser hair removal?
How do I prepare for Brazilian laser hair removal?
How many sessions does Brazilian laser hair removal take?

What is Brazilian laser hair removal?


Brazilian laser hair removal is a laser hair removal procedure, which is similar to a traditional Brazilian in that it removes all or almost all of the pubic hair. The key difference, of course, is that in a Brazilian laser hair removal, a laser is used rather than more traditional hair removal methods and instruments. The benefits of laser hair removal is that it is a much more permanent hair removal solution than traditional waxing or shaving.

The laser used in these hair removal procedures targets the hair follicles themselves and stops the growth of hair by emitting light energy. The benefits of the procedure are numerous, including how convenient it is, as the entire procedure can be completed in less than an hour. For those looking for minimally invasive hair removal, then Brazilian laser hair removal can give you the smooth, clean skin that you're looking for.
How do I prepare for Brazilian laser hair removal?


For a Brazilian laser hair removal, there are several steps that you must take before the procedure for it to be effective and safe. It is recommended that, before you treatment, that you remove all hair from the treated area – but do so the day or night before your treatment. Make certain that you use clear and non-perfumed products when you shave before your Brazilian and be sure to clean the area afterwards to make certain that no residue is left behind.

The best results are achieved making sure that you have had four to six weeks of full hair growth before your first laser removal session. You should also exfoliate the to be treated area approximately three to four days before your first session and before you shave the area. As well, if you are having hair removed from your bottom, you should also take care to shave it so that you will get the results that you are striving for. Make sure that, when you are shaving, that you take care and are very gentle, so as not to nick or damage your skin, which will make your laser treatment more complicated and could possibly have a negative affect on your results.

Lastly, avoid caffeine before your treatment.
How many sessions does Brazilian laser hair removal take?


The number of sessions is typically determined by the size of the area being treated, and how coarse and dark the hair is. The average range of treatments is usually between five to ten treatment sessions, although this is only an estimation and the number of treatments will vary greatly from one individual to another. One of the great benefits of laser hair removal, particularly Brazilian laser hair removal, is that it is quite permanent; you may need maintenance treatments every year or so, but the hair that does grow back will be finer and grow slower than originally.

Typically, treatments are done in one-month intervals, although the frequency will be determined by your individual hair growth. After the initial sessions, they typically decrease to being once every four to six weeks to match the slowed cycles of hair growth. In the interim, you can shave, but do not pluck or wax the areas.

If you are interested in a Brazilian laser hair removal here in Saint Clair Shores, MI, then come and see us at True Laser Spa, where our professional experts are here to help and guide you through the process. Please call us for more information, or visit our website to book an appointment online. You can find True Laser Spa at 22030 Greater Mack Ave Saint Clair Shores, MI 48080. We serve clients from Saint Clair Shores MI, Eastpointe MI, Detroit MI, Warren MI, Sterling Heights MI, and Hamtramck MI