HydraFacial Specialist in Saint Clair Shores, MI
Hydrafacial has the ability to target all of your facial skin concerns. Come feel the difference with hydrafacial at True Laser Spa today!

Call us

for more information or

book an appointment

online. We are conveniently located at

22030 Greater Mack Ave Saint Clair Shores, MI 48080

.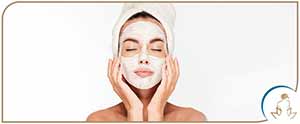 Table of Contents:
What does the HydraFacial do?
What are the benefits of HydraFacial?
Who is a good candidate for a HydraFacial?
How often should I get a HydraFacial?

What does the HydraFacial do?


HydraFacial is becoming one of the most sought after and newest facial treatments, this exhilarating treatment delivers 4-levels of facial in one, starting with an exfoliation system, cleaning treatment, extraction method, and completing the HydraFacial with what the entire facial is about, which is the hydration feature of the treatment. This fresh and energizing facial system uses a vortex swirling technique to deliver the hydration aspect of the facial while removing any dead skin, debris, dirt, and impurities during the cleaning treatment of this facial, as well as soothing the facial skin.

HydraFacial was created around the 4 facials in one aspect of the treatment. The cleansing aspect is completed to soothe the skin, once the exfoliation step is completed with a gentle chemical peel. Our specialists will deliver an experience like no other by ending it off with vacuum suction to extract impurities, and top it off with a hydrating serum. HydraFacial was created the way it was to deliver a new experience of receiving a facial treatment. Each treatment will continue to differentiate with each patient as it will depend on the concerns each patient has with their skin, and their skin type. Continued HydraFacial treatments will show consistently incredible results that will work on every skin type.
What are the benefits of HydraFacial?


HydraFacial provides many spectacular benefits to the face, including the overall texture, tone, and appearance. A few other benefits HydraFacial can help with include:

• Rosacea

Sensitive skin with concerns of rosacea will benefit from cosmetic treatments that are not only gentle but can treat concerns around rosacea as well.

• Anti-aging

HydraFacial has been noted to provide many anti-aging benefits including decreasing sun spots, and hyperpigmentation with a decrease in fine lines and wrinkles.

• Blackhead removal

Dead skin cells are some of the main contributors to the number of blackheads found on each individual's skin. With HydraFacial's exfoliating component and extraction methods which are gentle but effective; HydraFacial can reduce the number of blackheads as well as dead skin cells on the face.

• Acne

Deep exfoliation methods in HydraFacial will remove any pore-clogging skin cells, and provide hydration to the skin which will in turn help to calm acne and reduce it.
Who is a good candidate for a HydraFacial?


HydraFacial provides a special service that not many other treatments can provide, one fact is that HydraFacial allows anyone with any skin type, skin conditions, and skin tone to receive a HydraFacial. No matter the skin issues that each patient may be dealing with, HydraFacial provides a gentle, comfortable facial treatment experience to target many facial concerns to anyone of any age.
How often should I get a HydraFacial?


For every client that books a HydraFacial appointment with True Laser Spa, our HydraFacial specialist will provide different recommendations based on their skin type and skin concerns that they would like dealt with. We highly recommend our clients who may have had previous facial experience or have had a previous HydraFacial start off with 2-4 HydraFacial treatments per month for on average three months minimum. These recommendations are given to almost all of our patients as a baseline routine to kick start their skin's health. Once the skincare baseline has been established, our clients can move to a different routine.

During the HydraFacial skin care routine treatments, our client may miss a treatment, or if they are noticing different skin concerns that come up throughout the month from hormones, progesterone, and estrogen changes to stress and other issues. When you have any new issues arise, make sure to bring this up to your specialist so we can focus on your concern. At True Laser Spa we want you to look and feel your very best, this is why we offer top-quality treatment like HydraFacial.

If you or someone you know looking for a facial refresh, and want to establish a great skincare routine to help your skin to look clearer, younger, and tighter, HydraFacial is the cosmetic treatment for you. Talk to a specialist at True Laser Spa. We are conveniently located at 22030 Greater Mack Ave Saint Clair Shores, MI 48080. We serve clients from Saint Clair Shores MI, Eastpointe MI, Detroit MI, Warren MI, Sterling Heights MI, and Hamtramck MI.