IPL Photofacial Treatment Questions and Answers
Photofacials can improve damaged skin and acne scars. Our team of professionals at True Laser Spa offers IPL Photofacial Treatment near you! 

Call us

 for more information or 

schedule an appointment online

. We are conveniently located at 

22030 Greater Mack Ave Saint Clair Shores, MI 48080

.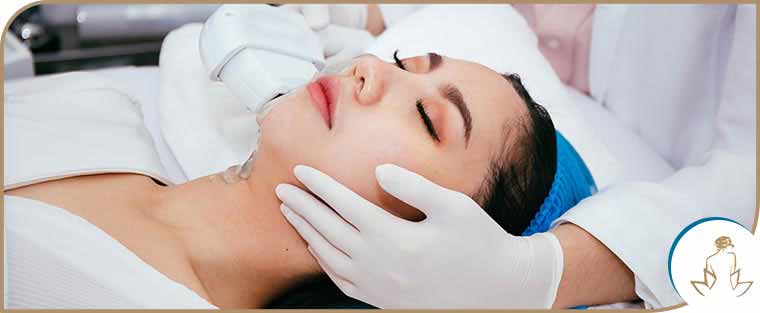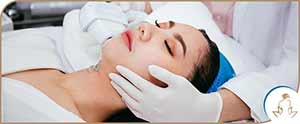 Table of Contents:
What is IPL photofacial treatment?
How does IPL photofacial treatment work?
What can I expect from an IPL photofacial?
Would I be a good candidate for IPL photofacial treatment in Saint Clair Shores, MI?
At True Laser Spa, we see many people with many different skin issues like sun spots and acne scarring, and we can help these people easily thanks to IPL photofacial treatment. It's noninvasive and very effective, so our patients really appreciate the treatment, and we're sure you will too. If you'd like to become another one of our success stories, then contact us at True Laser Spa. Or if you'd like to learn more about the treatment first, keep reading to learn about IPL photofacials!
What is IPL photofacial treatment?


IPL photofacial treatment is a nonsurgical and noninvasive treatment for issues with a skin's color or texture. These issues could be due to aging, sun exposure, or other things. You might benefit from IPL photofacials if you have acne scars, hyperpigmentation, melasma, sun spots, rosacea, redness, fine lines, or a related skin issue. And since the treatment is noninvasive, there are virtually no risks or side effects. This makes IPL photofacial treatment safer than surgery and a better option over injections!
How does IPL photofacial treatment work?


The treatment works by gently emitting pulses of light energy into the treatment area. Actually, the treatment can target very specific areas like dark spots or even tiny blood vessels, and other areas won't be affected. The light energy goes into the second layer of the skin (the dermis) without harming the first layer (the epidermis), and then the cells in the area absorb the light energy which is then converted to heat. Finally, the heat disrupts or destroys the unhealthy cells in the area to clear up the skin issue. After a treatment session, the treated area may be left looking clear and refreshed! Multiple sessions provide the best results.
What can I expect from an IPL photofacial?


First, a professional will thoroughly cleanse your skin, and then apply a cool gel to the treatment area. After, the professional will begin with the treatment. During the treatment, the professional will move an IPL laser device over the treatment area, and depending on your needs, the professional might go over the area more than once. You should be comfortable throughout the procedure.

After the procedure, the professional will clean your skin again, removing the gel. You can expect to be a bit red and puffy after the procedure, but that's about it! You likely won't experience any other symptoms. Also, you likely won't need much downtime, so you should be able to return to your regular activities and routine skincare very soon. You'll just have to stay out of the sun for a week or as long as the professional recommends, and you should apply sunscreen as needed.

As for results, you should expect to see them improve over time, and about three months after your final treatment, you can expect to see the best and final results. To prolong your results, use sun protection and maintain skin care. For optimal results, get treatment sessions once a year.
Would I be a good candidate for IPL photofacial treatment in Saint Clair Shores, MI?


Ideal candidates are people who want a noninvasive, safe method for treating issues like hyperpigmentation, freckles, acne marks, liver spots, etc. People with lighter skin tones usually make the best candidates for treatment. To find out whether you'd be a good candidate for IPL photofacials, you can have a consultation with us here at True Laser Spa.

To book your consultation or to learn more about IPL photofacials with us, contact us today. We'd be happy to speak with you over the phone or in-person. We hope to talk to you soon!