Anti-Aging Treatments Specialist in Saint Clair Shores, MI
True Laser Spa offers effective anti-aging aesthetic treatments in Saint Clair Shores and surrounding areas!

Call us

for more information or

book an appointment

online. We are conveniently located at

22030 Greater Mack Ave Saint Clair Shores, MI 48080

.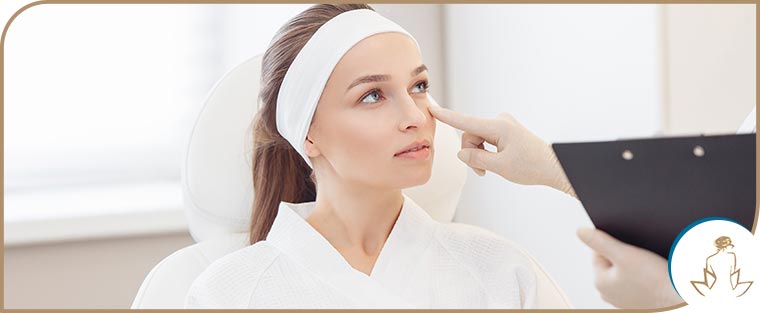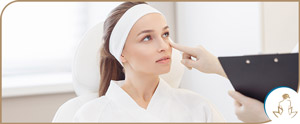 Table of Contents:
What are anti-aging treatments?
What treatments make you look younger?
What are the benefits of anti-aging treatments?
What anti-aging treatments do you offer?
Here at True Laser Spa, our team of highly trained medical and beauty experts offer a long list of medical spa services. These treatments range from laser hair removal to permanent makeup and more. One of the most common reasons our lovely clients come to our clinic is for our anti-aging treatments. If you're looking to rejuvenate your skin, refresh your appearance, and look younger than ever, consider visiting True Laser Spa. Below we've gathered everything you need to know about medical spa anti-aging treatments!
What are anti-aging treatments?


The medical and cosmetic world has made great strides toward finding solutions to reduce wrinkles, fine lines, and sagging skin. There are a plethora of safe, effective anti-aging treatments such as botox, dermal fillers, skin resurfacing, microneedling, chemical peels, microdermabrasion, and anti-aging surgeries. The majority of these anti-aging treatments can be performed by cosmetic specialists and doctors in a medical spa like True Laser.
What treatments make you look younger?


Below are a few of the most common treatments used to make our patients look healthy, young, and confident.

Injectables

Injectables such as botox and dermal fillers are extremely popular anti-aging treatments loved for their quick results and short recovery time. Botox and dermal fillers can reduce signs of aging including thinning skin, eliminating wrinkles, and contouring the face.

Skin Resurfacing

Laser skin resurfacing treatments use advanced cosmetic technology to treat wrinkles, age spots, scarring, and fine lines. This treatment can be used on areas of the face including your forehead, mouth, and eyes all in one quick session.

Microneedling

Microneedling is an incredible treatment for encouraging the production of collagen in your face. This treatment also helps in improving skin elasticity, preventing future wrinkling, and clearing acne. You can see results of microneedling after your first appointment that will only improve with time because of gradual collagen production!

Microdermabrasion

Microdermabrasion is a minimally invasive treatment that can help fix damage to the skin and rejuvenate the face for a younger-looking appearance. This treatment uses an abrasive instrument to exfoliate the dull outer layer of your skin and reveal your younger-looking skin underneath.

Face Lifts

There are surgical and non-surgical facelift options that can dramatically change the appearance of your face. If you're looking for a minimally invasive facelift, research shows that Ultherapy and thread lifts are great anti-aging non-surgical options.

Chemical Peels

Chemical peels have incredible benefits that vary depending on the type of peel. Most chemical peels are used to reduce wrinkles and tighten the skin. True Laser Spa uses a special chemical peel with trichloroacetic acid called the PRX-T33 chemical peel. It is absolutely adored by our patients because of its revitalizing and regenerating properties.
What are the benefits of anti-aging treatments?


The benefits of anti-aging treatments go even beyond appearance! Not only can they reveal a younger you, but they are overall amazing for your skin health. Benefits of anti-aging treatments include:

• Increased collagen production
• Reduced wrinkles and static wrinkles
• Balanced skin tone
• Improved skin texture
• Diminished scarring
• Contours the face
• Gives definition
• Shrunken pores
• Fixes hyperpigmentation
• Minimized age spots
• Boost self-confidence!
What anti-aging treatments do you offer?


True laser spa is proud to offer top of the line anti-aging treatments including:

• Microneedling
• PRX-T33 Chemical Peel
• High-Frequency Ultrasonic Facials
• Face Lifting
• Ultherapy Treatment
• Microdermabrasion
• Hydrafacials
• Dermal Fillers
• Skin Vein Treatment
• Xeomin
• Dysport
• Botox

For more information on any of these anti-aging treatments, please contact True Laser Spa and our team can happily answer any questions. We are located in Saint Clair Shores, MI, and would love to help you get the results you're looking for. If any of these medical spa services sound like they could benefit you, be sure to book a consultation with one of our experienced professionals. We are conveniently located at 22030 Greater Mack Ave Saint Clair Shores, MI 48080. We serve clients from Saint Clair Shores MI, Eastpointe MI, Detroit MI, Warren MI, Sterling Heights MI, and Hamtramck MI.