How Does Botox Work?
Botox can not only assist to reduce the look of current age symptoms, but it can also prevent new lines from emerging in other areas. Get rid of frown lines and wrinkles with botox treatment at True Laser Spa.

Contact us

for more information or request an

appointment online

. We are conveniently located at

22030 Greater Mack Ave Saint Clair Shores, MI 48080

.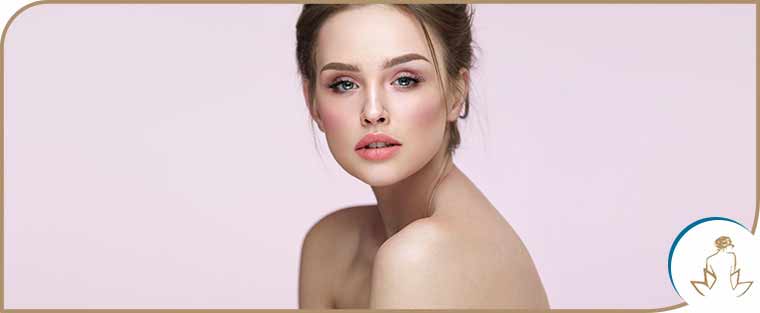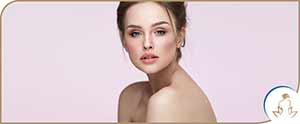 Table of Contents:
Botox – What is it and how is it used?
Botox for cosmetic purposes
Botox – How it work?
Botox Procedure – What to expect?
Botox – How long does treatment last?
Who shouldn't receive Botox?
What exactly is botox? What cosmetic and non-cosmetic purposes can botox be used for? How long does botox treatment last and what can you expect when receiving botox injections? Learn all this and more with our intro guide to botox.
Botox – What is it and how is it used?


Botox is actually the medical brand name of a toxin derived from a bacterium called clostridium botulinum. Botox is poisonous in large amounts, however, scientists found a way to use Botox advantageously over the years and Botox is now used in a variety of beneficial ways.

The magic of Botox works by temporarily paralyzing muscle activity. In other words, Botox is effective in treating and paralyzing those disorders related to unnatural muscle activity.

Depending on the area treated, amount of Botox used, depth of injection, and other factors, Botox can be used in the treatment of:

• Chronic migraines
• Facial wrinkles
• Anti aging lines
• Severe muscle spasms (e.g. repetitive neck spasms, otherwise known as cervical dystonia)
• 'Gummy' smiles (a condition where too much of the gums are exposed when smiling)
• Excessive sweating (hyperhidrosis)
• Overactive bladder
• Uncontrollable blinking (blepharospasm)
• Lazy eye
Botox for cosmetic purposes


Doctors, health professionals, Hollywood actors, actresses, and a host of other professionals have been using Botox for many years to effectively treat signs of aging such as wrinkles and facial creases.

Fifteen years ago, in April of 2002, the Food & Drug Administration (FDA) approved Botox for the treatment of moderate-to-severe frown lines around and between the eyebrows – otherwise known as glabellar lines. In addition, Botox is used to treat wrinkles and other signs of aging elsewhere on the face and body.
Botox – How it work?


Botox works by temporarily paralyzing human muscle activity. It does this by blocking brain signals that are carried from the nerves to the muscles. The muscle (area treated by Botox) would no longer be able to contract or expand. When it comes to cosmetic anti aging, this means facial wrinkles significantly relax and soften when treated with Botox.

For cosmetic purposes, Botox is most often used to treat the following signs of anti-aging:

• Forehead lines
• Crow's feet (aging lines that form around the eye)
• Frown lines
• Most facial wrinkles (any wrinkles resulting from sun damage and/or gravity don't respond to Botox treatments)
Botox Procedure – What to expect?


Receiving Botox injections requires only a few minutes and can be done in the comfort of your cosmetic professional's clinic. No anesthesia is required and, since Botox is injected with a fine needle into acute areas of muscle, there's little-to-no discomfort.

The results usually take about a week to fully show and it's always best to steer clear from any alcoholic drinks during that time, which would otherwise risk negating the treatment's effects.

Moreover, Motrin, Aspirin, and other anti-inflammatory drugs should be discontinued two weeks before Botox treatment (in order to minimize bruising).

As with any medical procedure, you should always consult with a doctor or experienced cosmetic health professional if you're considering Botox treatment.
Botox – How long does treatment last?


Botox generally lasts anywhere from four to six months. As the effects of Botox wear off, muscle activity returns to the treated area and, therefore, wrinkles and aging lines begin to reappear. Although the lines and wrinkles may re-appear less severely than before, they still need to be retreated with Botox to maintain results.

Side Effects of Botox

The most common side effect of Botox treatments is light bruising. In addition, moderate-to-severe headaches can occur 24-48 hours after undergoing Botox treatments (although this is rare). A tiny percentage of patients that undergo Botox may also develop eyelid drooping, which usually results from a patient moving around too much or lying down during the first 3-4 hours after undergoing Botox injections.
Who shouldn't receive Botox?


Anyone experiencing pregnancy, breastfeeding, or any type of mental or neurological illness should not receive Botox injections. Since Botox works differently for different people, it's important you undergo a consultation appointment with a doctor or cosmetic health professional before undergoing any sort of Botox treatment. For more information, contact us or request an appointment online. We are conveniently located at 22030 Greater Mack Ave Saint Clair Shores, MI 48080. We serve clients from Saint Clair Shores MI, Eastpointe MI, Fraser MI, Warren MI, Sterling Heights MI, Harper Woods MI, and surrounding areas.