Causes of Facial Aging and How Botox Can Help
Discover the amazing benefits that botox has to offer and how it can help take years off your complexion.

Call us

for more information or

book an appointment

online. We are conveniently located at

22030 Greater Mack Ave Saint Clair Shores, MI 48080

.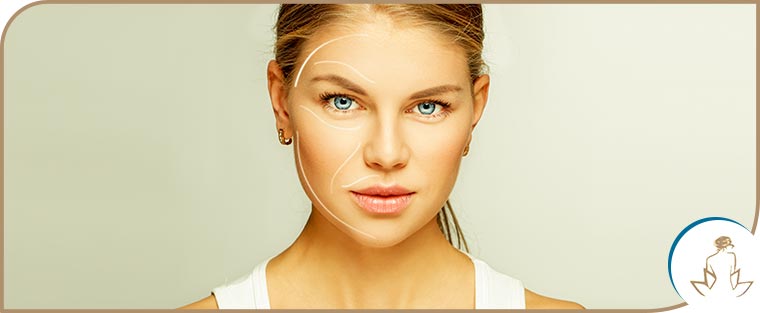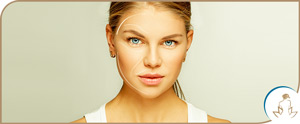 Table of Contents:
Does Botox help with aging?
How can Botox improve your face?
How does Botox make you look younger?
What areas of the face can be treated with Botox?
Where can I get Botox to look younger?
Welcome to True Laser Spa! We are a group of professional medical and cosmetic specialists devoted to giving our clients the appearance they most desire. Our med spa provides many exciting services including dermal fillers, chemical peels, skin resurfacing, permanent makeup, and laser hair removal. Quite a few of our medical spa services are geared towards anti-aging and fully rejuvenating the skin for a younger, healthier look. One popular, safe anti-aging treatment used to enhance our client's facial appearance is botox. Please read the information below to get a better understanding of how botox can help reduce signs of aging and completely refresh your beautiful face!
Does Botox help with aging?


Yes! Botox is a special cosmetic injectable created with a very safe toxin called the bacterium Clostridium botulinum. In small doses, botulinum toxin can eliminate and reduce signs of aging in areas of the face. There are four main brands of botox injectables including botox, dysport, jeaveau, and xeomin. Each of these brands has its own unique properties that can help improve your personal skincare needs. Talk to your botox specialist about which brand is best for you, True Laser Spa will ensure you get the perfect treatment plan!
How can Botox improve your face?


There are many incredible benefits of botox that can not only improve your face but can also improve your self-confidence. These benefits include:

• Reduced wrinkles
• Smooth skin
• Soft skin
• Eliminates fine lines
• Younger appearance
• A brand new, happier you!
How does Botox make you look younger?


By relaxing the muscles that contract when making certain facial movements, botox soothes and softens your face. It makes you look younger by eliminating the wrinkles and fine lines that become progressively more noticeable with time. This anti-aging treatment can even prevent future wrinkling and aging signs. True Laser Spa recommends getting maintenance botox treatments for longer lasting results.
What areas of the face can be treated with Botox?


Many areas of the face can greatly benefit from botox treatments such as your forehead, neck, and mouth. Below are the most common treatment areas for botox:

• Crow's Feet

After years of smiling, laughter, and happy days, the muscles around your eyes can contract to make numerous small fine lines. Botox can diminish these fine lines and make you look less fatigued around the eye area. Crow's feet injections are proven to make you look younger, refreshed, and overall healthier.

• Forehead

Squinting, scrunching, and other movements of the occipitofrontalis muscles can cause noticeable wrinkles. These wrinkles are fairly deep and run horizontally across the forehead. Because these wrinkles are so noticeable, forehead botox is one of the most popular anti-aging treatments among our clients.

• Marionette Lines

If you've ever wondered what the lines around the corners of your mouth are, we have the answer for you! These lines, which sometimes droop towards your jaw, are called marionette lines. Botox can help fix and stop skin drooping in order for your smile to look bright and youthful.

• Neck

When the muscles around your neck gradually get weaker with age, you can get what we call neckbands. Botox injections in the neck area can make these neckbands diminish while simultaneously giving you a neck and jaw lift.

• Brows

Botox can give you a minimally invasive, safe alternative to a brow lift by relaxing the muscles responsible for dragging your brows down. This brow lift can also give a more contoured appearance to the eyebrow area.

• Perioral Lines

Perioral lines otherwise referred to as smoker's lines are located directly above your lip. They are created by years of pursuing and fortunately, only need a few botox treatments to be fixed.
Where can I get Botox to look younger?


Botox injections can be administered by physicians, registered nurses, and even dentists. These treatments are most commonly offered at medical spas and plastic surgeon offices. If you live in or around Saint Clair Shores, MI, True Laser Spa could be the clinic for your anti-aging needs.

Botox is safe, effective, and overall an incredible anti-aging treatment to make you feel and look healthier. True Laser Spa would love to answer any questions you have about this treatment. You can schedule an appointment online or call us during business hours to discuss the many anti-aging treatments we offer. We look forward to hearing from you and helping you reach your skin goals! We are conveniently located at 22030 Greater Mack Ave Saint Clair Shores, MI 48080. We serve clients from Saint Clair Shores MI, Eastpointe MI, Detroit MI, Warren MI, Sterling Heights MI, and Hamtramck MI.