Regenerative For Cosmetics: A Comprehensive Guide in Saint Clair Shores, MI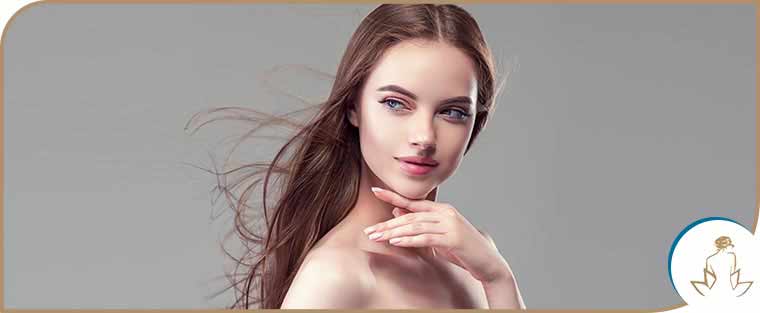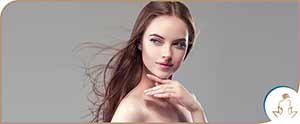 Regenerative For Cosmetics: A Comprehensive Guide
A procedure that has been used successfully for years to heal sports injuries is now gaining huge popularity for the same reasons athletes chose it: Because of its organic nature and because it works! Regenerative uses plasma taken from a patient's own blood, instead of chemicals injected into the body, in order to restore youthful rejuvenation and a younger, more beautiful look.
The treatment has become popularly known as the Regenerative, or Platelet-Rich Plasma, Facelift (also trademarked under the name "Vampire Facelift" by Dr. Runels) thanks to one celebrity, Kim Kardashian, who tried and recommended the procedure thus giving it its nickname.
Regenerative Treatment – Backed By Science
The National Institutes of Health site mentions many articles from several medical journals on experiments of the Regenerative procvedure.
For one, there's a well-known study in the Journal of Drugs Dermatology. One such experiment (May, 2010) stretched out of three entire months where 23 patients were given Regenerative treatment each month one time. This Regenerative treatment was combined using an alternate activating agent. This final mixture was then injected into the patients (face & neck area).
Images were taken of the experiment's participants before and after their respective treatments. After a final evaluation was conducted on each of the patients during the last month of the experiment (month 3), the study conclusively detailed how the results were undoubtedly 'satisfactory' in the sense that all goals were achieved as well as having patients receive no long-term or even any serious side effects at all. This conclusion was corrobrated by several other studies on the site.
Real Results
Most women who leave reviews about their own Regenerative treatment on a well-known and credible website called RealSelf.com mention extremely satisfactory results with their treatment. About RealSelf.com, it's a site that allows female patients to share experienced about surgeries, among them cosmetic procedures. The patients are also allowed to leave feedback, comments, and reviews about the particular surgeon who conducted their surgery.
Regarding Regenerative treatments related to cosmetics in particular, one patient even mentioned that her results lasted over 4 months. Another mentioned that her skin was 'glowing' and had long-lasting firmness of skin after almost 6 weeks post-op. Many, many reports like these litter the RealSelf website and such positive reviews significantly outnumber the negative.
If You're Not Using Regenerative And Microneedling You're Missing Out
There are many studies that have shown the positive outcomes of combining Regenerative treatments with microneedling procedures. Several studies, including one conducted in the Journal of Cutaneous and Aesthetic Surgery, sought to compare the efficacy of combining Regenerative with other well-known aesthetic procedures. One such treatment that reported highly effective results with Regenerative was microneedling.
When conducting further investigation in fact, most women who have used the Regenerative-Microneedling combination report excellent results that not only last longer, but look better than having solely Regenerative cosmetic treatment. One plastic surgeon, Dr. Lisa Zdinak, a plastic surgeon at Precision Aesthetics, explains how the plasma inside Regenerative helps a patient's own skin to stimulate the growth of more collagen which means procedures like microneedling can be far more effective than when each treatment, Regenerative or microneedling alone, are conducted without the other.
Combining Regenerative With Fractional Laser
Another such combination that has reported excellent results when combined with Regenerative treatment is fractional laser treatment. To illustrate, in one such study conducted by fellows in the American Society of Dermatologic Surgery, 22 woman took part in an experiment that put together the 2 treatments – Fractional Laser and Regenerative. These female patients were assessed both before and after the experiment which had the active group receive a combination of Regenerative & fractional laser, while the control group had solely fractional laser treatments. The group with the combined treatments showed far more effective results. There are many, many other studies that confirm these findings. This includes customer & patient surveys, blind clinical evaluations, and even skin biopsies.
Regenerative Treatment – Long Lasting
Female patients who've had Regenerative facelift procedures conducted to them have found their faces to have an extremely more attractive and younger look far into post-treatment, such as 3-4 months after they've undergone the procedure they notice continuing improvement.. To explain the long duration of continued improved with Regenerative, the plasma inside the injected Regenerative helps a patient with several things such as to produce more collagen, give birth to new cells, and rejuvenate the skin. However, giving birth to new skin cells and having these new, rejuvenated, re-invigorated cells grow enough to be noticed, this is a weeks-long process that may take up to three months or more!
This means that instead of having someone grow 'older', Regenerative treatment allows a patient to grow 'younger'!
Regenerative For Cosmetic Treatments – Just Why Aren't There Any Side Effects?
Regenerative helps your body to generate new cells wherever it's injected. It helps your body, face, and anywhere else it's injected to heal old, dying cells. It does this in a completely natural way, from your own plasma! Therefore, since the entire process is natural, and since the main ingredient in Regenerative cosmetic treatments is the Regenerative, which comes from your own body, there are little-to-no side effects and you'll NEVER have an allergic reaction since you can't be allergic to what's already from your own body.
Do you reside in eastpointe, macomb county michigan, metro detroit area?
Are you thinking about Regenerative vampire treatments?
If so, call true laser spa at ‭for a free consultation today.