Saint Clair Shores, MI Med Spa Blogs – Regenerative Therapy Part 2
Regenerative Therapy at True Laser Spa in Saint Clair Shores, MI. Also Known As Platant Rich Plasma Therapy, this therapy helps to heal your body faster. Call Us Today to Learn More! We are Open 6 Days a Week.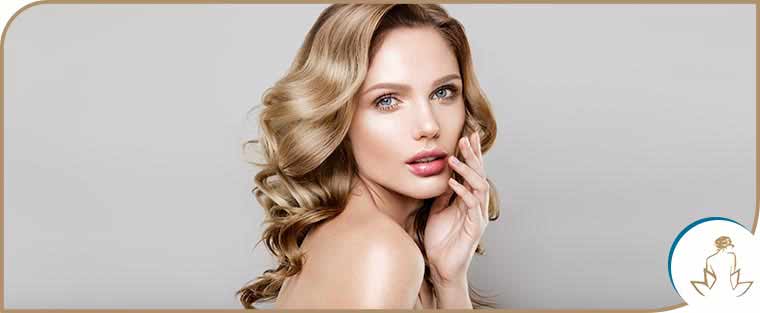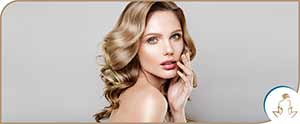 What to Expect During Treatment?
In Regenerative for Cosmetics Part I, we gave an introduction to Regenerative and explained what it is as well as how it affects our body. We also discussed what Regenerative has been used for, and explained its many benefits, specifically in the area of cosmetic therapy but also in other areas such as healing and general medicine.
In contrast, Part II talks about how exactly Regenerative can be applied to cosmetic therapy, specifically in the area of skin rejuvenation. You'll also learn exactly what you can expect when one undergoes Regenerative therapy treatment, especially since most Regenerative cosmetic treatments consist of similar processes and steps.
Skin Rejuvenation
Anti-aging skin therapy has many applications in the cosmetic sphere including skin rejuvenation, the elimination of wrinkles, the tightening and firming of skin, the addition of volume, and more. This is especially true for facial skin rejuvenation.
Traditional treatments for skin rejuvenation and anti-aging therapy include treatments such as:
Botox
Cosmetic dermal fillers such as Hyaluronic Acid injectables like Juvederm
Ultrasound skin therapy (e.g. Ultherapy)
Laser therapy (e.g. ND Yag Laser)
Microneedling (e.g. SkinPen)
Combining Regenerative Treatments With Cosmetic Dermal Fillers: a 1-2 Punch to Anti-aging
Since both Regenerative and fillers provide several added advantages, and since one has strengths where the other lacks, many doctors and cosmetic specialists combine Regenerative and cosmetic fillers into one super treatments.
Cosmetic dermal fillers like Hyaluronic Acid injectables fill specific facial lines and folds. In contrast, it improves the overall look, volume, radiance, and firmness. it also maximizes the overall quality of tone & texture, rather than simply filling individual lines and deeper wrinkles as with fillers.
Combined together, the result is a maximum impact, hugely improved facial & skin rejuvenation power treatment. Since cosmetic dermal fillers and Regenerative treatments are utilized as two types of treatments with (slightly) different purposes, they complement each other in a perfect way to give you a gorgeous final outcome with a beautiful, glowing, and youthful face.
What to Expect During Treatment and Afterwards?
Once you conduct an initial consultation with your cosmetic specialist or doctor, you'd set up an appointment for the actual procedure. During the main procedure, you'd come in and get relaxed while a small amount of blood would be drawn from your arm (the same amount needed for a regular blood test). After that, while your procedure is prepared from the drawn blood, the area(s) you'll be treated for will be fully and completely cleansed to be primed for the Regenerative injections.
As far as preparation, while your skin is being prepared, the blood that was extracted from you would be inserted into a centrifuge machine that spins until the valuable Regenerative is extracted from the remaining blood platelets.
Once extracted, the Regenerative is put into a syringe – many times combined with some sort of cosmetic dermal filler first. This final Regenerative mixture is then injected into your skin – whichever area(s) you plan to treat. The injections are only mildly uncomfortable, especially if done by an experienced doctor or specialist. The entire process is quick and can be completed in 30 minutes or less.
The entire process is almost painless and there wouldn't be any after-care maintenance at all. You won't require time off work and you'd be able to continue with your normal routine the day after or even the same day.
Side Effects
After the procedure is complete, you may experience any one of the following minor discomforts:
Slight bruising around the area treated
Light redness around the area treated
Mild swelling
Generally, these side effects will persist no longer than a day or two.
Results & Outcomes
The entire goal of Regenerative skin therapy treatment is to improve the skin's overall tone & texture, along with firming up and tightening your skin, allowing you to gain a more youthful, glowing, and rejuvenated look.
Keep in mind that results come on gradually, usually beginning to manifest themselves about three to four weeks after treatment. The results CONTINUE to improve and get better as well as more pronounced with time. The full effects may take about 3-4 months to fully show.
If you're thinking about receiving any sort of Regenerative therapy in Eastpointe, call the True Laser Spa team and we'll set you up with a free consultation with one of our doctors! Contact us now.