Smart Lipo FAQs
We have answered some of the most common questions asked by our clients about SmartLipo.

Call us

for more information or request an

appointment online

. We are conveniently located at

22030 Greater Mack Ave Saint Clair Shores, MI 48080

.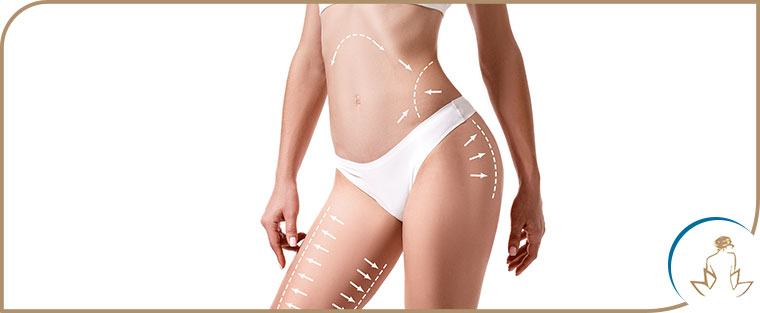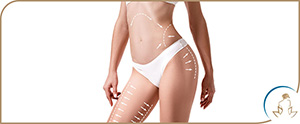 Table of Contents:
What is smart lipo?
How much does smart lipo cost?
What are the benefits of smart lipo?
How does smart lipo promote collagen growth?
What to expect when undergoing a smart lipo procedure?
How much pain will I feel during a smart lipo procedure?
How quickly can I recover from a smart lipo procedure?
What risks are associated with smart lipo procedures?
Who are the most suitable candidates for smart lipo procedures?
Smartlipo procedures are serious operations. So make sure you know what the smartlipo procedure entails before you consider undergoing the operation. This article helps answer some frequently asked questions about smartlipo, helping to shed light on this immensely popular procedure.
What is smart lipo?


SmartLipo is a particular method of liposuction, also called lipolysis, that uses laser as well as energy to melt unwanted fat deposits. This is in contrast to the traditional method of liposuction that suctions and syphons off fat.

In a SmartLipo procedure, after the fat is melted, it then drains out of the opening (made by a small incision around the treated area) and the remaining melted fat stays inside the body and is eliminated naturally through the lymphatic system. This laser + energy method of liposuction, trademarked as 'SmartLip', is preferred by many doctors since the procedure only needs small incisions which needs no stitching afterwards.
How much does smart lipo cost?


Depending on several sources, the total cost of SmartLipo procedures can range anywhere from $1,500 to $5,000. The total cost ranges on several factors including the particular area(s) treated, the number of sessions needed, whether it's conducted in a hospital or clinic, what type of anesthesia is used, the doctor performing the procedure, and the geographical area it's conducted in. Make sure to ask your doctor about miscellaneous costs as well as primary costs when you conduct your initial consultation.
What are the benefits of smart lipo?


The SmartLipo procedure is especially beneficial for those people with areas of unwanted fat, especially fat that's difficult to eliminate through traditional diet and exercise. These areas may include the stomach/abdomen, love handles, and upper thighs, among others.

Moreover, SmartLipo can significantly improve the body contouring (shape) of a person as well as preventing fat from returning to those unwanted areas. However, it must be mentioned that SmartLipo should not be considered as a type of weight loss surgery.

Another important benefit of SmartLipo is the fact that it promotes the natural production of collagen, which is described in more detail below.
How does smart lipo promote collagen growth?


During clinical experiments done recently, it was proven that SmartLipo helped increase the body's production of collagen under the patient's skin. To explain what collagen is, it plays a major factor in preventing human aging process. Collagen helps to naturally break down & eliminate sun-damaged skin, aging skin, and skin-related injuries.

Without the normal production of collagen (which happens as we age), skin starts wrinkling and forming creases, to give the appearance of sagging skin as well as skin folds. Since SmartLipo adds more collagen and promotes collagen growth, it helps the skin become tighter, firmer, and more youthful-looking in and around those areas treated.
What to expect when undergoing a smart lipo procedure?


A typical SmartLipo procedure begins with a comprehensive cleansing of the area to be treated. After that, the doctor or physician creates one (or more) small incisions into the skin. Then, the doctor inserts a laser-tipped cannula through these incisions which is then moved around the treated area to deliver laser energy that causes the fat to rupture and melt away.

If the patient undergoing the procedure plans to treat a relatively large area, a standard liposuction tool (suctioning tube) is used at first, which sucks off large fat deposits. This would then be followed by the SmartLipo laser cannula to melt the rest of the fat deposits away.
How much pain will I feel during a smart lipo procedure?


Since local anesthesia is used during a SmartLipo procedure, pain is absolutely minimal. In addition, there are some doctors that administer painkillers to the patient, mainly in order to ask patients to safely stand after the procedure is near completion. This is done in order to check for appropriate balance and symmetry before the operation is 100% complete.
How quickly can I recover from a smart lipo procedure?


Rest is always recommended following a SmartLipo procedure. However, a patient can conduct normal activity gradually over the course of the next 2-3 days. Usually, patients can move freely after just one day post-op, although it'll be necessary for the patient to wear a compression garment for a few days or more (depending on what your surgeon tells you).

The reason a patient wears a compression garment is to eliminate air tunnels that the SmartLipo cannula makes through the fatty areas. This helps provide a smoother, more contoured, and more natural look after you heal.

In addition, patients also advised to stay away from hot baths for the first couple weeks. Also, the patient should avoid heavy work and exercise for a couple weeks after the operation.
What risks are associated with smart lipo procedures?


Just like any usual surgical operation, there's always a (low) risk of infection in or around the treated area. After a SmartLipo procedure, some patients may experience slight numbness, some scarring, discoloration, or sagging skin around the treated area.

Moreover, SmartLipo may bring with it the risk of minor skin burns (as a result of the laser energy administered). To minimize or eliminate these risks, make sure you follow all of your doctor's recommendations given to you before and after the procedure. Also make sure you conduct the SmartLipo procedure at a credible, experienced, and trusted provider.
Who are the most suitable candidates for smart lipo procedures?


Ideal candidates for a SmartLipo procedure include healthy adults in a normal to above-normal weight range. Keep in mind that SmartLipo is not recommended for adults that are overly obese. For overly obese patients, other procedures such as a gastrectomy may be more suitable.
According to its manufacturer, SmartLipo is perfect for treating small areas around the body that have loose, flabby, or extra skin. SmartLipo may also be suitable for gynecomastia (enlarged male breasts) as well as those with cellulite issues

If you're thinking of undergoing smartlipo, the True Laser Spa is currently offering free consultations with our highly experienced staff. We serve Clinton Township, Macomb County Michigan, Metro Detroit area and entire southeastern Michigan areas.

Call us today at for your free consultation.