Thread Lift Treatment Questions and Answers
Now Offering Thread Lifts! Your cheeks will stay lifted longer and give you a younger youthful look. This advanced technology provides and instant lift that looks natural and lasts! 

Call us

 or 

book your appointment

 today for a Thread Lift!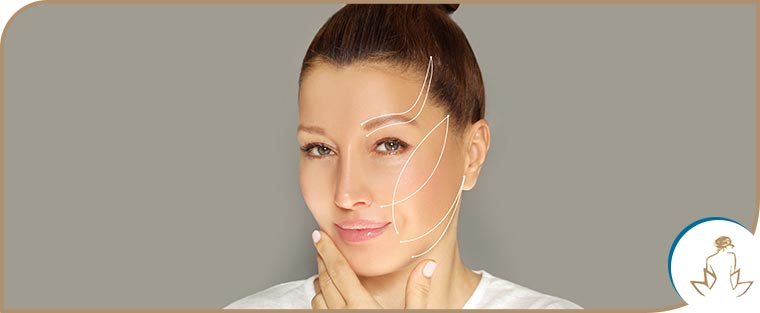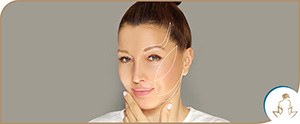 Table of Contents:
What is a thread lift?
Do thread lifts work?
Is a thread lift worth it?
How long does it take to recover from a thread lifting treatment?

In the past, getting a facelift meant having surgery, but this isn't the case anymore! Today, getting a facelift can mean getting a thread lifting treatment, and you can get this treatment at a med spa like True Laser Spa. We'd like to tell you all about the treatment and answer any questions you have about it. You can contact us with your questions, or you can keep reading for our answers to the common questions we get about thread lifts!
What is a thread lift?


A thread lift is a minimally invasive treatment that uses temporary, biodegradable sutures to provide a lift in the skin. For many patients, this lift is really noticeable. In the treatment, a professional will suspend a patient's loose skin by stitching up portions of it, and as a result, the treated area is tightened and lifted. The treatment also stimulates the body's natural healing response and collagen production, and this collagen helps the skin stay strong and supple.
Do thread lifts work?


Yes, thread lifts work, and they're approved by the FDA. In fact, thread lifts give patients immediate and lasting results. Thread lifts can lift, tighten, and contour the treated area, like the face or another area. They can also stimulate collagen and elastin production in the area, and this can provide a long-term effect. The thing about collagen and elastin is that they're necessary in order to maintain a youthful appearance, but our bodies produce less and less of them as we age. Less collagen and elastin means falling cheeks, old-looking jowls, and a sagging neck, but a thread lift can improve those issues by boosting collagen and elastin in the treated area.
Is a thread lift worth it?


Considering all the benefits of thread lifts, it's easy to consider them worth it! Thread lifts are also affordable for many patients, especially compared to surgical lifts. In fact, thread lifts can be thousands of dollars less than surgical lifts. And even though thread lifts aren't permanent, they still offer long-lasting results. Patients can expect their results to last one to three years, but the increase in collagen helps to maintain results even after the threads have gone away.

You should also consider that with surgery, there's a lot of downtime, but with a thread lift, there's very little downtime. On top of all that, you shouldn't overlook that a facial thread lift tends to produce more subtle and natural looking results than surgery.
How long does it take to recover from a thread lifting treatment?


The thread lift procedure is only minimally invasive, so only local anesthesia is necessary, and hospitalization isn't necessary. In fact, the entire procedure takes only an hour or two. All this means that the recovery time tends to be about one to two days. And since the treatment uses biodegradable sutures and these sutures dissolve by themselves, the patient won't need to have another procedure to remove sutures. How easy is that?
We'd be happy to tell you everything else you'd like to know about thread lifting treatment, so don't hesitate to contact us to learn more. We can tell you more over the phone or during a consultation with us at our medspa. During a consultation, we'll make sure you're a good candidate for the procedure, and we'll also make sure that you're fully confident about proceeding with it.
We hope to see you soon here at True Laser Spa in Saint Clair Shores, MI!